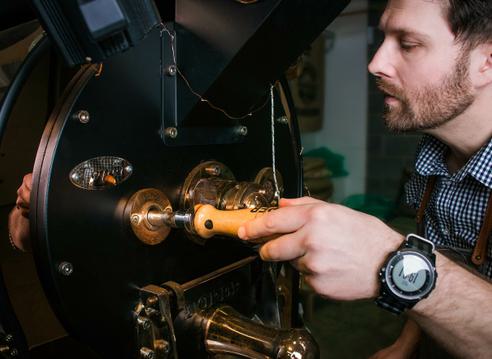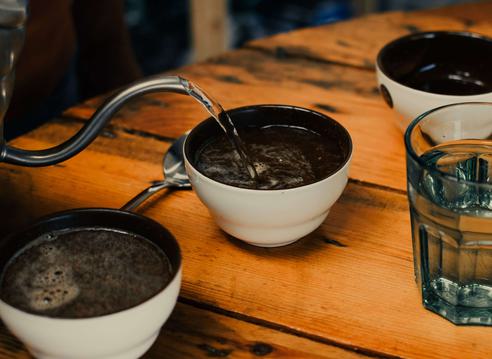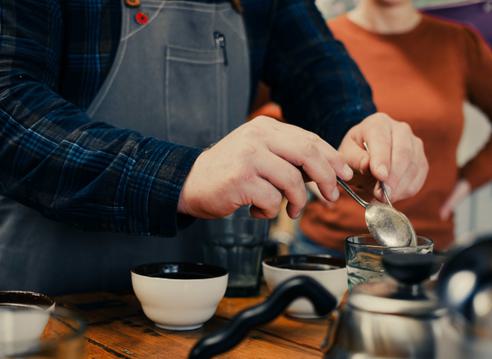 Experiences
Coffee Appreciation with Baristocracy Coffee Roasters
Food and drink
Christmas Gifts
This experience is temporarily unavailable, with 2024 dates coming soon.
Price From: £32.50 per person
Dates:

90 mins | 250g coffee to take home

Join Baristocracy Coffee Roasters at the roastery for a coffee cupping and learn to evaluate the flavour profiles of different coffees.
Over 90 minutes you'll learn about how coffee is grown, where they source their green beans from and an introduction to the roasting process. You'll build your coffee tasting vocabulary so you can articulate the flavours and other sensory experiences that you enjoy. Experience how different brew methods affect flavour and choose one of their coffees to take home.
---
Business providing experience
Baristocracy Coffee Roasters
Baristocracy Coffee roasts speciality coffee for wholesale and retail customers and offers coffee education courses for professionals, at-home baristas and everyone in between. Join them for a variety of coffee education courses from coffee tasting to next-level latte art and learn from expert baristas who have been roasting and preparing coffee for more than twenty years.
---
Find Accommodation