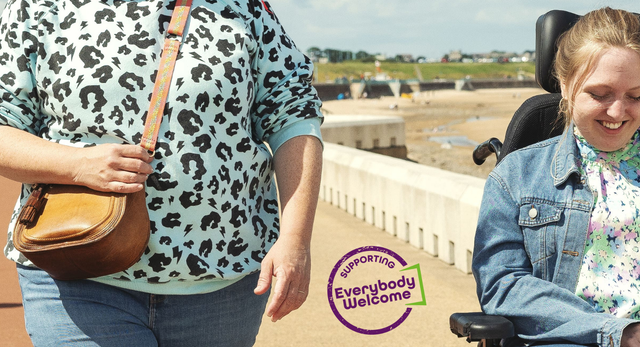 Accessibility in North East England
North East England embraces accessibility, offering inclusive experiences for all. From accessible attractions to welcoming eateries, it's a region that celebrates diversity and where Everybody is Welcome.
New Adventures sheds light on the exciting experiences, stunning escapes and delicious delicacies the North East has to offer. Exploring New Adventures means you will never miss out on the latest activity in the region, and there is something for everyone to enjoy!
New Adventures businesses have provided relevant information to make your visit as enjoyable as possible. They have made a firm commitment to provide advance accessibility information allowing you to make an informed choice. Some have gone the extra mile in providing you with the ability to advise the venue of your specific needs in advance of your arrival via the WelcoMe app. This allows a business to plan and provide the best service possible for your arrival. Others have produced 360-degree films and videos providing further information in advance of your arrival as part of our regional Everybody Welcome Initiative*.
There is a plethora of things to do, places to stay, travel and eat which provide accessibility features, available on New Adventures, making your visit as enjoyable as possible. The experiences listed have provided accessibility information to visitors prior to their visit.
*The UK aims to be the most accessible destination in Europe by 2025 and our Everybody Welcome Initiative will help ensure that businesses in NewcastleGateshead play a key role in making that vision a reality.

Accessible travel to and around the North East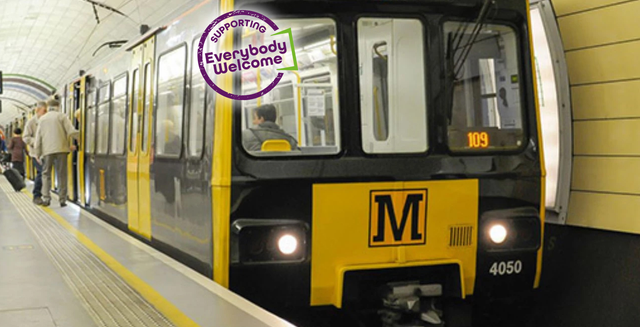 Newcastle Airport have provided a 'Newcastle Airport Passenger Assistance Program' to help plan and navigate your journey.
LNER journeys are supported by the Assisted Travel team who can offer advice on stations, help to book tickets and wheelchair spaces, and support if required when you arrive at a station.
Nexus provide information on accessible travel, bus services like Go North East, Stage Coach and Arriva have additional accessibility features for travelling across the region.
The Shields Ferry also provides accessible features, making the crossing between North and South Shields easier and more efficient.
Noda taxis and Blue Line taxis accommodate ramps and other accessibility needs for private travelling.
Accessible accommodation in the North East
Accessible things to do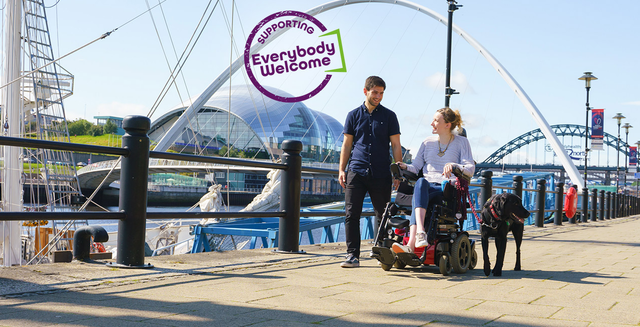 For those with access needs there are lots of things to do in the region. For further information check out Euan's Guide a national review website which eases uncertainty about the accessibility of hundreds of venues across the UK.

Check out the page for accessible things to do here.
Accessible restaurants in the North East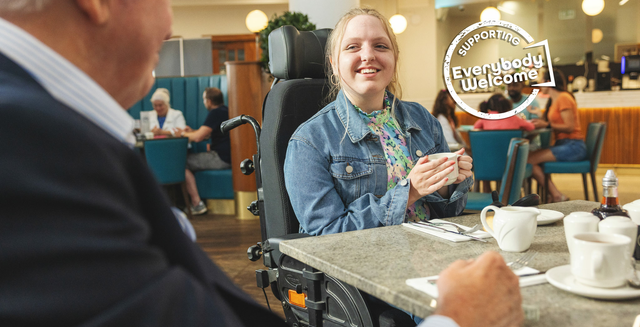 WelcoMe
When planning a visit to the North East, WelcoMe is a valuable resource. It offers a range of crucial details, including in-depth accessibility guides for popular attractions. With this information, travellers can better prepare for their trip, ensuring a smoother and more enjoyable experience.
WelcoMe is designed to provide real-time assistance while you're on the move, providing visitors with access needs interactive maps, updated accessibility information, and personalised recommendations based on individual requirements.
AccessAble
AccessAble offers accessibility information for more than 500 venues in the North East, encompassing a variety of places like museums, restaurants, bars, and visitor attractions. You can use their access guides to research the specific place you intend to visit, aiding in your trip preparation.
These guides are rich with detailed information and photos about the venue and its services. They provide insights on whether the venue is easily accessible, has appropriate toilet or changing facilities, is wheelchair-friendly, features steps at the entrance or inside, offers a hearing loop, has a lift, provides parking on-site or nearby, and supports closed captions, audio description, or British Sign Language (BSL).
Visiting North East England with access needs
In all cases we advise you check with owners or managers that your particular requirements can be met before making a reservation. We are unable to inspect all aspects of establishments included on our listings. In many cases the information is self-assessed and at times changes are made without our knowledge.
The North East has some of the most diverse and interesting places to visit, many with facilities for visitors with disabilities seen and unseen. Most attractions will provide access and facilities for our less mobile visitors, but it is best to check specific requirements with the attraction before your visit.
While every effort has been made to ensure the accuracy of the information featured here, we urge all visitors to contact businesses in advance to check full accessibility information.
Our understanding is that these establishments are 'accessible' however we advise that you check with them directly based on your own specific needs.