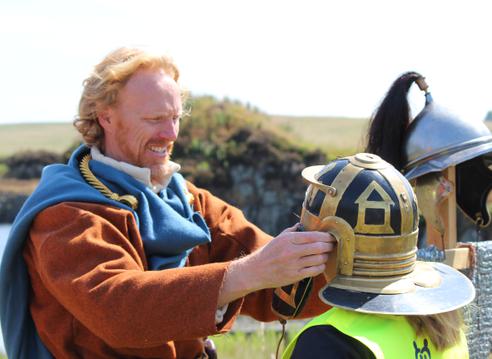 Experiences
2 Hour Tour at Hadrian's Wall
Active Pursuits
Price From: £30

Join us for a two-hour guided tour that will start and finish in Cawfields. 2,000 years ago Hadrian's Wall was a hostile frontier, a place where two cultures collided. Your guide, dressed as a Roman soldier or Celtic warrior can weave a narrative from the Roman and native perspective, providing both points of view. On this tour you can see some of the best, preserved sections of the 1900 year old Hadrian's Wall, a Milecastle, and one of the best sections of the Vallum. Cawfields also has some of the best views of Northumbreland and the North Pennines.
---
Business providing experience
Ancient Britain
At Ancient Britain we use activities and traditional skills to help people connect to the landscape, the environment and our shared cultural heritage so people develop a better relationship with the world around them. Using the finest storytelling on our tours, we create links to our predecessors. Their tales echo across time, as we find traces of them etched into the landscape. We are a small company because we are a family. We live and work in rural Northumberland; therefore we are passionate about showcasing local attractions and hidden gems, so guests experience the Northumberland that we know and love. Come rain, hail or shine, our guests have big smiles on their faces and great stories to tell their friends...why not book an experience you will always remember!
---
Find Accommodation