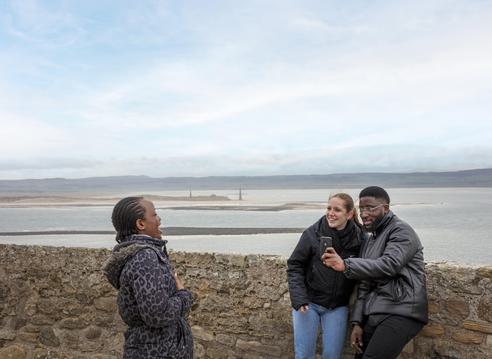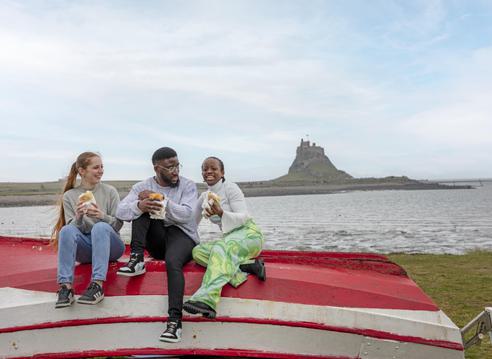 Experiences
Northumberland Castles & Coast Road Trip Planner
Active Pursuits
Stunning Escapes
Price From: £4.99
About:
Access this Northumberland road trip on 2 devices (mobile, tablet or desktop) for 12 months to help with planning your break before you travel, as well as on your holiday, for £4.99. (Select 1 guest and any date as your 12 months starts the day you book so you can start planning quickly!)

Includes: route and maps, destinations, attractions, activities, overnight stays (campsites, hotels & B&Bs), hidden gems, viewpoints, wild swim spots and lots more. Puts all the information in your hand, with embedded links for the most up-to-date information and saves you hours of searching so you won't miss a thing. Make the best of your holiday with this trip planner and maps. Fully-flexible to create your perfect stay from 3 nights to 14 nights.

Explore the rugged beauty of Northumberland's coastline and its breathtaking beaches. Uncover a wealth of Roman history and delve into the fascinating stories behind the region's fortified castles. Immerse yourself in the history of iconic Northumberland castles. Visit islands, nature reserves, and northern Europe's largest man-made lake, surrounded by lush forests to explore. Treat yourself to the classic delight of traditional fish and chips while taking in scenic views from quaint coastal towns. Get the best out of your break with our user-friendly, online guide that will make planning a breeze. Simply cherry-pick from the options provided ensuring you won't miss a thing!

Northumberland Itinerary

• The suggested mapped route is a fully flexible linear route that starts in Newcastle-upon-Tyne or Hexham and heads to Kielder Water before heading back to the coast and following the coastline. The route can take 3 or 4 days (plus you will need to wait for the tide!), depending upon stops however you can adjust this to between 3 and 14 nights. Of course, you can tweak this route as much as you like to make your own perfect route.
• The distance of this Northumberland road trip is around 177 miles (286m), with a drive time of around 5.5 hours without stops. This doesn't factor in stops for Hadrian's Wall - as there are several parts to visit and you may wish to spend a couple of days visiting all.

Destinations Guide:

• Save hours using our inspiration and signposting to plan your perfect Northumberland Castles & Coast driving route.
• The destination guides cover 10 destination locations and information on detours and nearby on the route. Don't miss any of the iconic Northumberland castles.
• The destination guide includes over 50 attractions, experiences and activities to uncover your own England.
• Use the guides for references and search the maps to locate viewpoints, hidden gems, wild swims, and more.

The Uncover More map includes:

• 40+ Viewpoints
• 70+ Places of interest
• 30+ Hidden gems
• 4 Wild swim spots
• 10+ On Screen locations

The Overnight Stay map includes:

• 60+ Campsites
• 40+ Motorhome stops & almost wild spots
• 40+ Hotels
• 80+ B&Bs, guesthouses and lodges

---
Business providing experience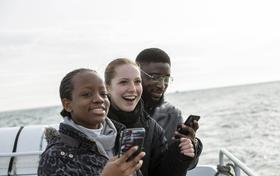 Uncover Britain
Uncover Britain is your ultimate resource for planning and creating your own perfect road trip travel itinerary in the United Kingdom. Their road trips signpost you to everything you need to plan your own perfect route using our road trip plans for inspiration by car, campervan, or motorhome.
The Uncover Britain travel planners keep everything in one place; including destination travel guides, driving routes, overnight stays, attractions, days out and experiences, plus much more.

Save hours using their inspiration and signposting to plan your perfect trip, so download their Northumberland Castles & Coast Road Trip guide today.
Active Pursuits
Stunning Escapes
Book Now
---
Find Accommodation