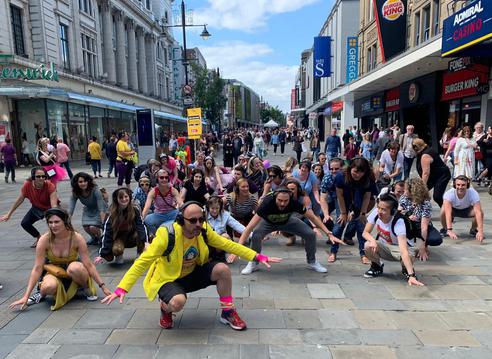 Experiences
Silent Disco Tours Newcastle
Active Pursuits
Christmas Gifts
Price From: £16.95
When: Saturdays

Ready for a new experience? You're invited to 'sight singing' in Newcastle with a unique silent disco tour run by award-winning company, Silent Adventures.
Explore Newcastle in a whole new way with the help of the party-tunes in your head! Dancing shoes at the ready - you will be led around the streets of Newcastle for a one hour silent disco adventure. Gather your mates, don a pair of hi-tech headphones and all you need to do is let go! Dance to your hearts content through the toon in a flash mob of like-minded silent disco-ers.
Useful Information
The 60-minute experience is currently available on Saturdays and priced at £16.95 per adult, £12.95 per child.
You're asked to arrive at least 15 minutes prior to the start of the event at The Hustle (NE1 5RE) where you'll be given your headphones and taken to the starting point.

---
Business providing experience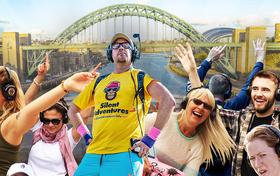 Silent Adventures
Silent Adventures run legendary silent disco tours of various cities including Newcastle upon Tyne. So "what on earth is it" we hear you ask? Well it's a flash mob. It's a silent disco. It's a roaming, rhythmic riot across the sound soaked cities of the UK.
Silent Adventures' state of the art broadcasting technology allows them to take the party on the road. From musical walking tours to fitness adventures and silent disco weddings to flash corporate parties, they provide a full plethora of unforgettable silent experiences.
---
Find Accommodation